le·yen·zal ['lejənzal] (לײענזאַל) – n. (Yiddish) a reading room
Welcome to the Leyenzal! We are an online educational resource for readers and intermediate-to-advanced students of Yiddish literature and culture. Our goal is to encourage active and regular readership by making foundational Yiddish texts and ideas more accessible. Visitors to our website can find a library of original Yiddish-language lectures, specially prepared for our site by some of the most sought-after educators, researchers, and activists in the world of Yiddish today. These lectures—accompanied by excerpts of the novel, story, or selection of poems, plus a handful of external resources—are perfect for individuals, khavruses (learning partners), and reading groups around the world.
With the exception of these few introductory pages in English, all of our materials are entirely in Yiddish. The reasons for this are twofold: First, because our lecturers and readers reside in North America, South America, Israel, and Europe, Yiddish truly is the only lingua franca shared by all of users. Publishing a website in Yiddish facilitates international collaboration among Yiddish scholars and provides students with an extra opportunity to hone their language skills.
Second, we believe that immersing oneself in spoken Yiddish (through our Yiddish-language lectures) is the best way to understand literary Yiddish. Most of our contributors are native speakers who represent a wide variety of regional dialects. Students interested in improving their Yiddish can benefit just as much from hearing lectures by contemporary scholars as they can from reading. We are, of course, happy to answer questions and receive your feedback in languages other than Yiddish (including English, Hebrew, and Russian). Please direct your messages to Isaac Bleaman (isaac@leyenzal.org).
There are a number of excellent textbooks as well as university and summer programs for students to learn Yiddish as beginners. Comparatively few resources exist for intermediate and advanced students to continue improving their Yiddish from home. The Leyenzal strives to serve this need.
Leyenzal – A Yiddish Literacy Project was incorporated in California in 2012 and is a registered 501(c)(3) non-profit organization in the United States. While all of the Leyenzal's materials are freely available to users, we do pay our lecturers an honorarium for their video lessons. We rely primarily on users to help cover these and other expenses associated with maintaining the site. Please click here for more information on how you can contribute to our project. We thank you for your support.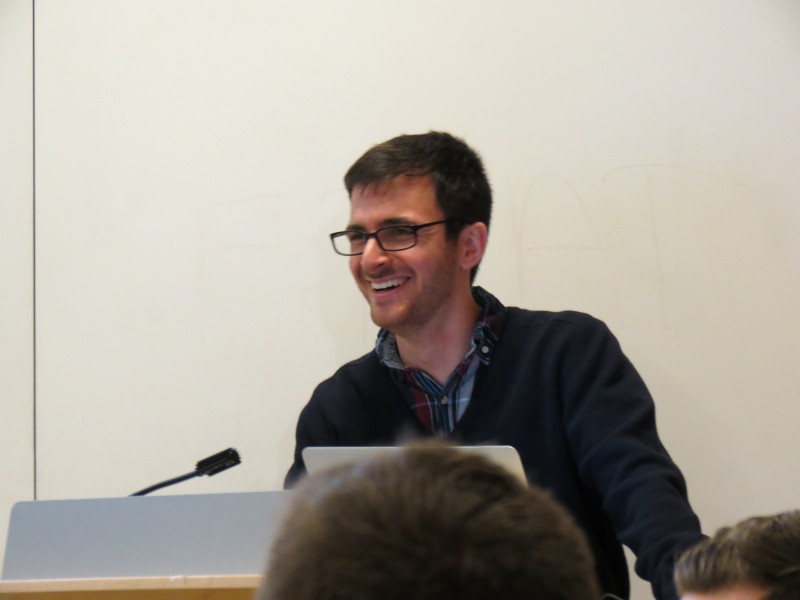 Isaac L. Bleaman
Director and Editor
Born and raised in Los Angeles, Isaac Bleaman earned his Bachelor's degree in Linguistics and Comparative Literature from Stanford University in 2012, his Master's degree in Yiddish Studies from the University of Oxford in 2013, and his PhD in Linguistics from New York University in 2018. He is now an Assistant Professor in the Department of Linguistics at UC Berkeley. Contact: isaac@leyenzal.org